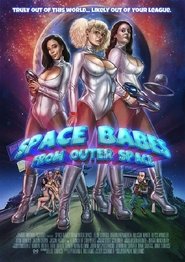 Space Babes from Outer Space (2017)
Three space women land on Earth in search of sexual energy to fuel their spaceship and get back home. They befriend a lonely farmboy who helps them on their plight, all while evading their mortal enemies, the Scrotes.
Duration: 81 min
Quality: HD
Release: 2017
Tag: Truly out of this world... likely out of your league.
6.9