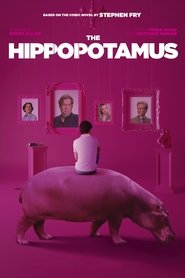 The Hippopotamus (2017)
Disgraced poet Ted Wallace is summoned to his friend's country manor to investigate a series of unexplained miracles.
A country manor mystery that's actually a deliciously wicked comedy of manners, The Hippopotamus is a rollicking adaptation of the best-selling novel by Stephen Fry. It centers on a lapsed poet, failed drama critic, redundant husband and hard-working drunk, Ted Wallace (the mellifluously voiced Roger Allam in a rare starring role). Fired from his newspaper job, Ted leaps at the chance to drown his sorrows at his old friend's country estate, Swafford Hall. A series of spiritual healings have recently put the household in a tizzy. The purported miracle worker is his hosts' teenage son, Ted's godson, David (Tommy Knight). Lord and Lady Logan are set on sharing their boy's "gift" with the world, blissfully unaware that his "laying on of hands" trick involves, well, an emphasis on "laying." At odds with a colorful party of fellow guests only too ready to swallow anything they're told, Ted sets out to prove the miracles are a hoax and save the young man from a lifetime of embarrassment.
Duration: 89 min
Quality: 720p HD
Release: 2017
7.1